Filament LED C35 4W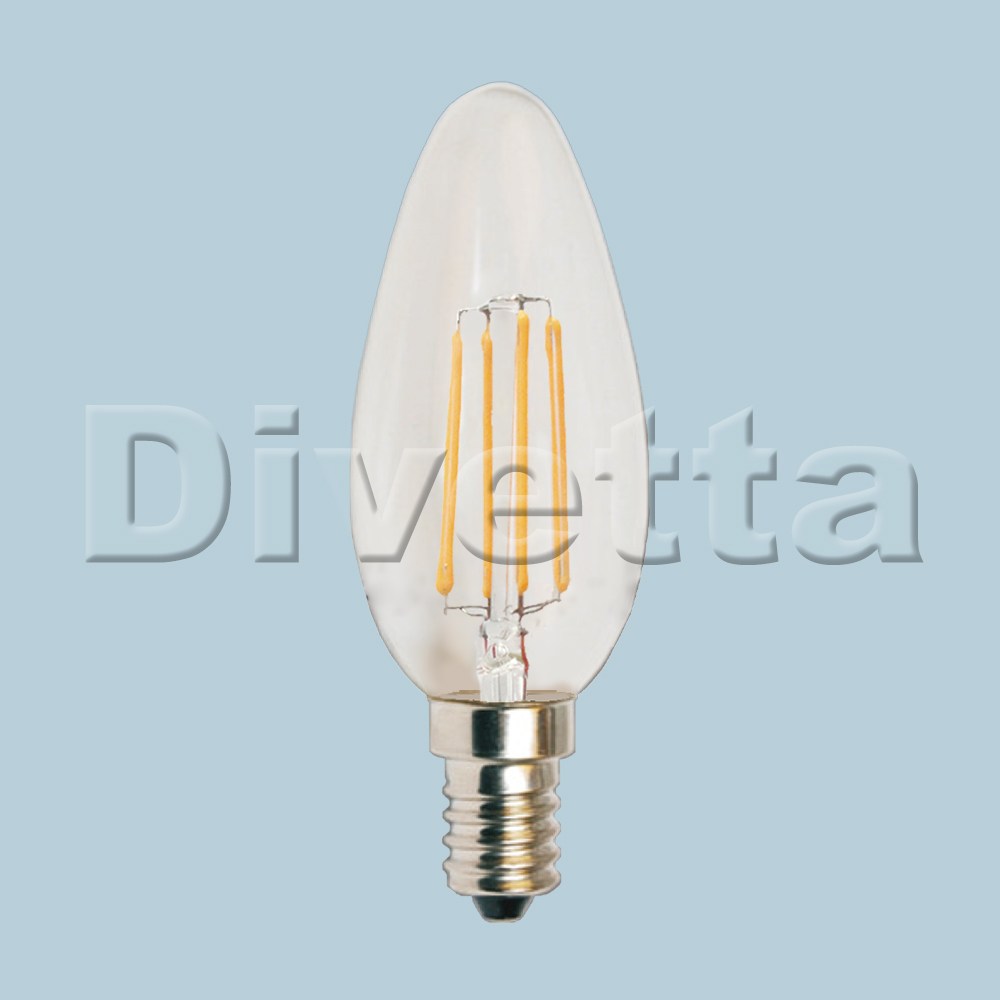 Specification:
Item No.:
LED04C35F27E14
Voltage: 220-240V / 50-60Hz
Power consumption: 4 W
Luminous flux: 440 lm
Energy class: E
Average lifetime: 25,000 hours
Unlimited on/off
Size: 105 × 35 mm
Base: E27
R
a
≥ 80
Color temperature: 2700 K
Packing: 100 pcs / carton
Glass bulb looks just like incandescent candle bulb. It is suitable for decorative open lamps and especially for crystal chandeliers. LED filaments emit light evenly in all directions. Unlike conventional LED chips are encapsulated in a transparent synthetic sapphire and coated with phosphor. It is very thin with a diameter of only 1.2 mm and length of 45 mm. Sapphire has a much higher thermal conductivity than glass. This ensures better cooling of the chips and thus a much better parameters, than cheaper glass encapsulation. This is COG technology which allows to achieve the more than 100 lumens per Watt and excellent color rendering index Ra ≥ 80.
Applications: interiors of historic buildings, theaters, museums, restaurants, hotels, households, etc.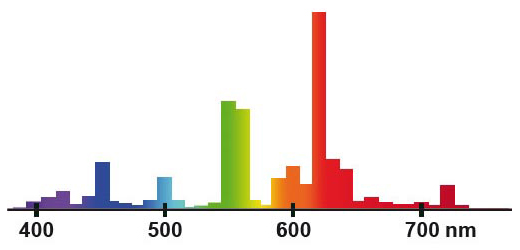 LIGHT SPECTRUM
WARM WHITE 2700 K
Divetta ®  Trade Mark since 2007, EU Trade Mark since 2010, Triolux ® Czech Trade Mark since 2014, © RK 2009‑2023 All rights reserved