Compact Fluorescent Lamp T2 Spiral 20W E27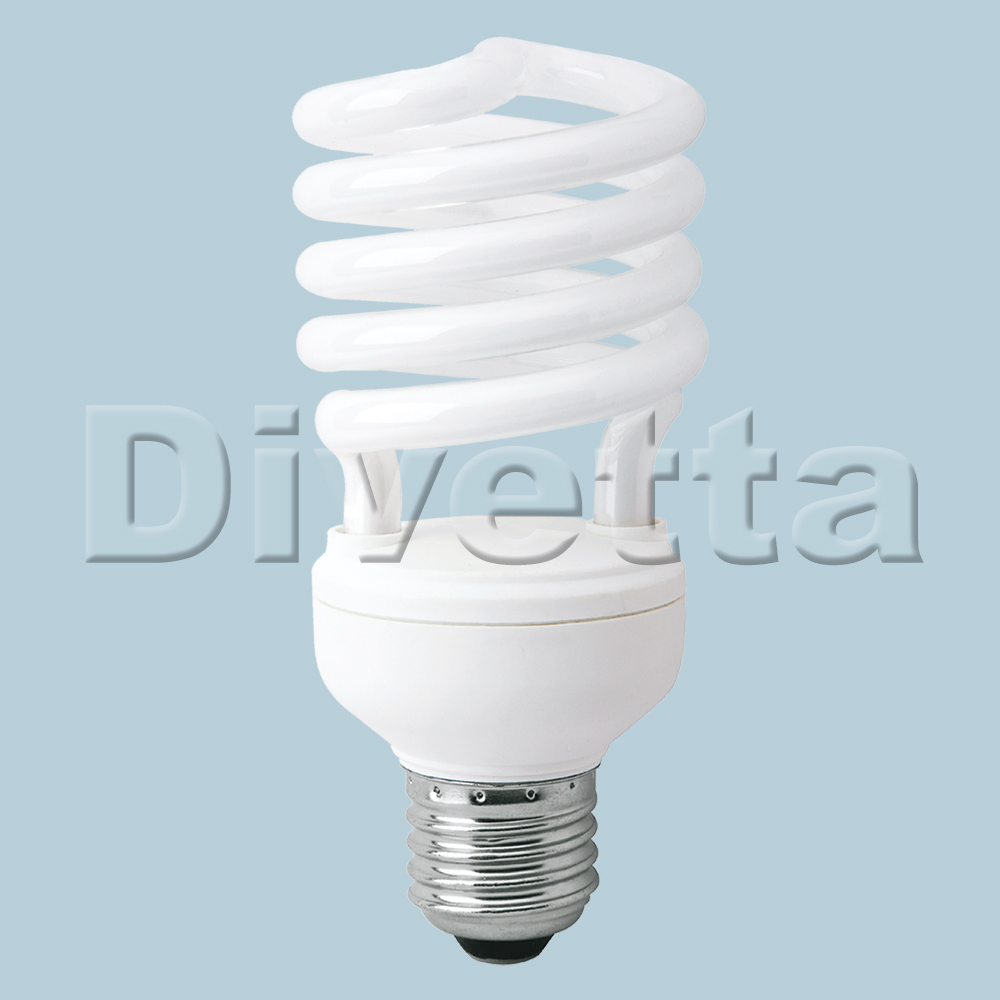 Specification:
Item No.: CFL20T2S27E27
Voltage: 220-240V / 50Hz
Power consumption: 20 W
Luminous flux: 1150 lm
Energy class: G
Average lifetime: 12,000 hours
10,000 on/off
Size: 112 × 54 mm
Base: E27
Ra ≥ 80
Color temperature: 2700 K
Amalgam technology
Flicker free starting operation
Packing: 100 pcs / carton
Divetta fluorescent lamps with built-in ballast have wide range of application in households, public and commercial spaces and they are also suitable for outdoor lighting. We are using high level of technological developing. The main advantages of Divetta lamps are high efficiency, quick and flicker-free start, short time to full shine and flicker-free operating.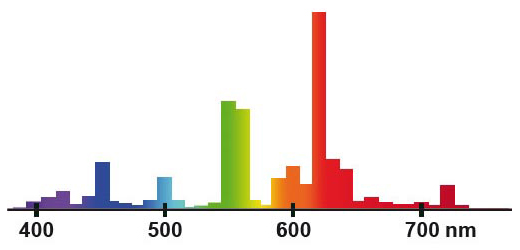 LIGHT SPECTRUM
WARM WHITE 2700 K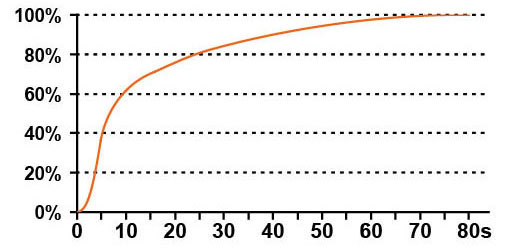 WARM UP T0 FULL BRIGHTNESS
Divetta ®  Trade Mark since 2007, EU Trade Mark since 2010, Triolux ® Czech Trade Mark since 2014, © RK 2009‑2023 All rights reserved