Compact Fluorescent Lamp T5 Spiral 85W E27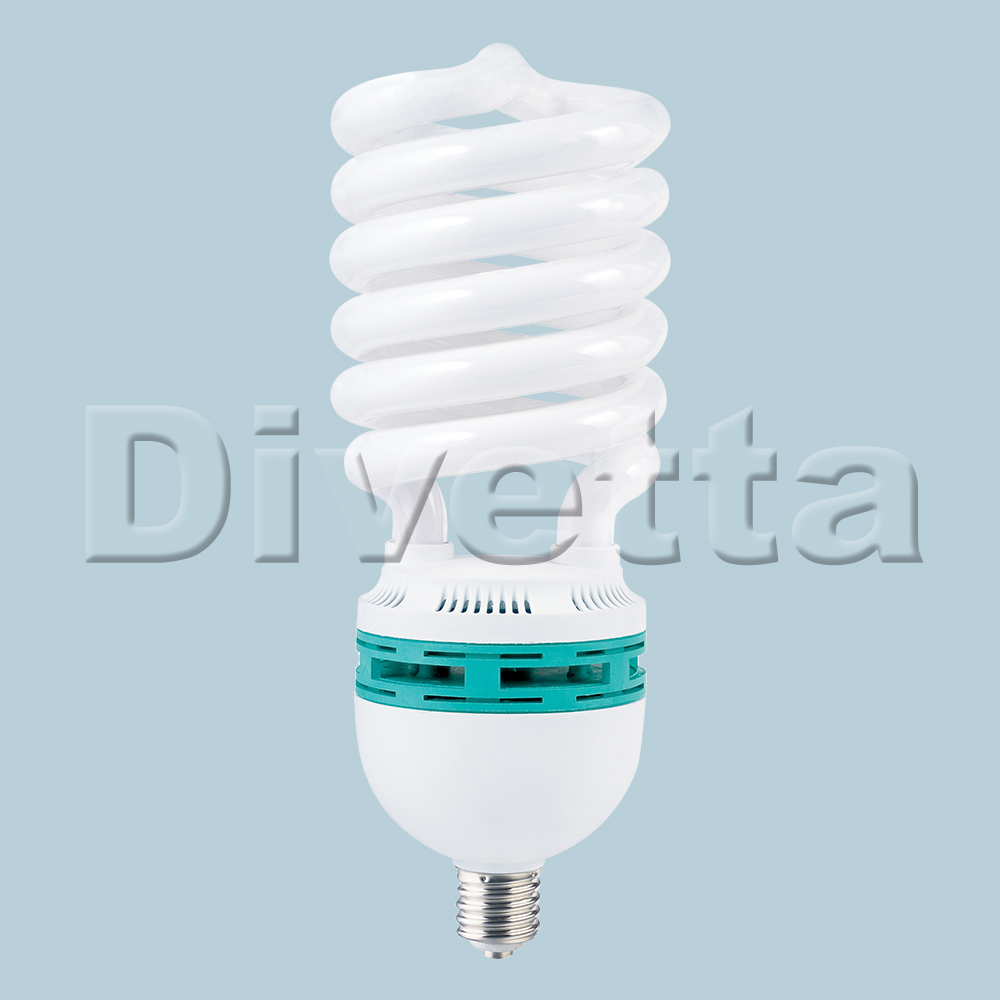 Specification:
Item No.: CFL85T5S65E27
Voltage: 220-240V / 50Hz
Power consumption: 85 W
Luminous flux: 4600 lm
Energy class: G
Average lifetime: 8,000 hours
4,000 on/off
Size: 290 × 100 mm
Base: E27
Ra ≥ 80
Color temperature: 6500 K
Amalgam technology
Flicker free starting operation
Packing: 10 pcs / carton
Very strong luminous flux of Divetta HW CFL destines them for using in a industrial and commercial spaces as is a factory buildings, big halls with high roof, sport halls etc. They are also suitable for outdoor lighting, especially for floodlighting of monuments or buildings. These lamps reach excellent color rendering index, the same as other Divetta fluorescent lamp, so they can be used in sophisticated lighting architecture. High frequency electronic ballast eliminates undesirable stroboscopic effect. You don't need any other components for installation, you can only screw up and switch on.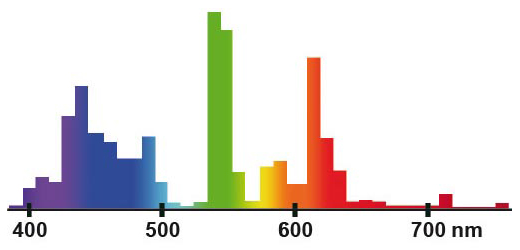 LIGHT SPECTRUM
DAY LIGHT 6500 K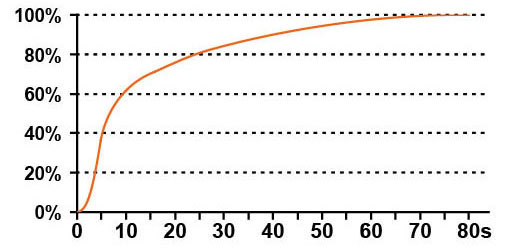 WARM UP T0 FULL LIGHT

Divetta ®  Trade Mark since 2007, EU Trade Mark since 2010, Triolux ® Czech Trade Mark since 2014, © RK 2009‑2023 All rights reserved