Fluorescent Tube T8 UVB 15W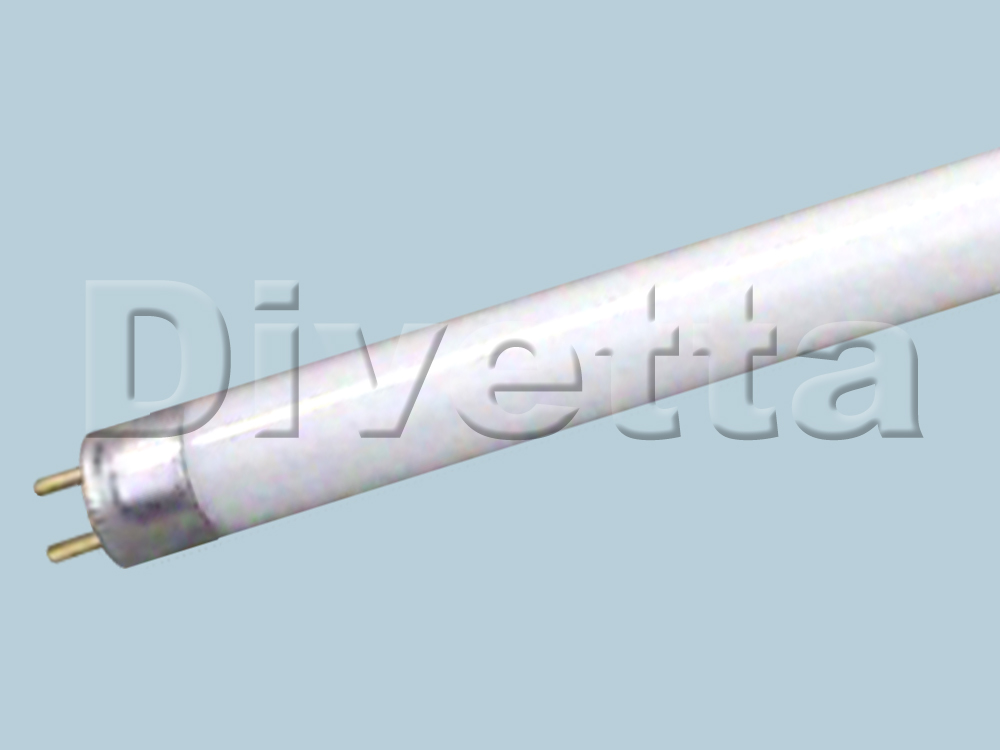 Specification:
Item No.:
FT15T8UVBG13
Ultraviolet radiation: 275 nm - 320 nm
Radiated power: ≥ 4.8 μW/cm2

Power consumption: 15 W
Size: 438 × 26 mm
Base: G13
Average lifetime: 12,000 hours
Reliable operation at ambient temperature from
15°C
up to
50°C
Packing: 25 pcs / carton
Warning:
Protect your eyes from direct radiation!
UVB radiation has positive effects on the physiology of the human body and promotes natural photochemical reactions in the skin. Divetta UVB fluorescent tubes can help alleviate skin problems and in places where there is a lack of direct sunshine. They are primarily intended for solariums, but they can also be used in medical and spa care, or in households, offices or sports halls. It can be connected with electronic and conventional ballasts. Operation is much more economical and lifetime is extended up to 15,000 hours with high quality electronic ballast.
Applications: solariums, healthcare, spas etc.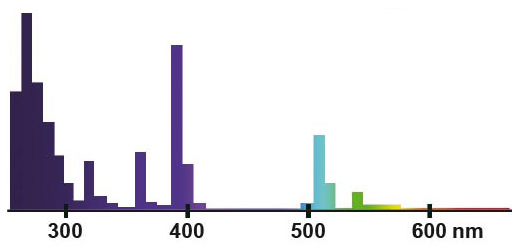 RADIATION SPECTRUM
UVB 275 nm - 320 nm
Divetta ®  Trade Mark since 2007, EU Trade Mark since 2010, Triolux ® Czech Trade Mark since 2014, © RK 2009‑2023 All rights reserved